Étoile
Delivery in 230 countries
Standard home delivery within 3 to 7 working days for Europe and 4 to 10 days for International.
30 days to change your mind
If your order comes from another country, the return costs are your responsibility.

   Need more information on how to return your item?
Visit our FAQ area or call us on +33(0)2.97.55.74.20.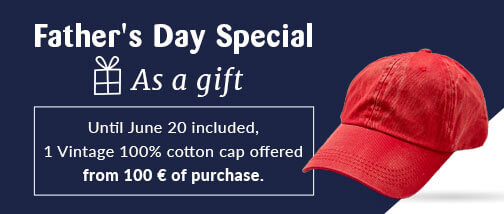 Perfect for women or men, ultra comfortable and made with the jersey of our double-layered 100% cotton stripes. This All'Océan scarf will seduce you with its original striped colors that you will also find on our striped stripes, hats and scrunchies. To wear by the sea as in the city.
Compositions
1x1 rib, 100% thick cotton of 240 grams.
Coupe
Stripes throughout the scarf with signature All'Océan label on one end. Dimensions: 30cm x 180cm
Nylon, cotton, wool, linen: each fiber requires a different maintenance. Here you will find some maintenance tips that will allow you to enjoy your All'Océan clothing for a long time.