Marinières
Woman
---
Undeniably the "classic" and fervent representative of the All'Océan label for more than 20 years. Drawing its origins in the nineteenth century since it already fitted the sailors of the Navy, the sailor crosses the times and continues to be reinvented, improved and declined. Whether mixed, for women, for men, or for our dear children, you will necessarily find the one that suits you.
There are 14 products. Showing 1-14 of 14 item(s)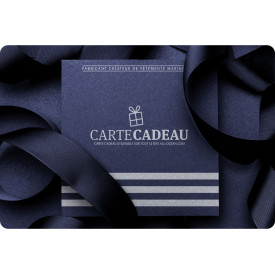 The striped sweater, a fashion staple
Both elegant and relaxed, the striped sweater is an essential piece of the wardrobe. Crossing the ages while always being in fashion, it is constantly renewed by designers. Easy to wear, it highlights all figures and is suitable for all ages.
A casual chic look
Short-sleeved or long-sleeved, the women's striped sweater can be worn all year round. For a casual look, opt for a crew-neck striped t-shirt, jeans and white sneakers to go with it. Want to add a touch of originality to your outfit? We invite you to revisit this striped garment in different colors: fall for the striped striped sailor top in duck blue or fuchsia from our Crouesty model for a little fantasy! For a more elegant look, play with the shape of the collar: a sailor top with a shirt collar will enhance your femininity.
A classic adapted to all your moments of life
Authentic and timeless garment, the sailor top ensures comfort and elegance at all times: for a stroll on the beach with your children, to go to work at the office, or for a boat trip on the arrival of fine weather. Enjoy the best moments without discomfort, in a basic with a marine style that always puts you in value!
All'Océan quality: your 100% cotton women's striped top
All'Océan stripes are made with quality materials, so that your garment will accompany you for years to come. Made from 100% cotton, our striped shirts are comfortable to wear and will suit the most sensitive skin. Finally, our cuts adapt to all body types: let yourself be seduced by this classic to have in your wardrobe!
Discover all our marine clothing for women