The All'Ocean workshop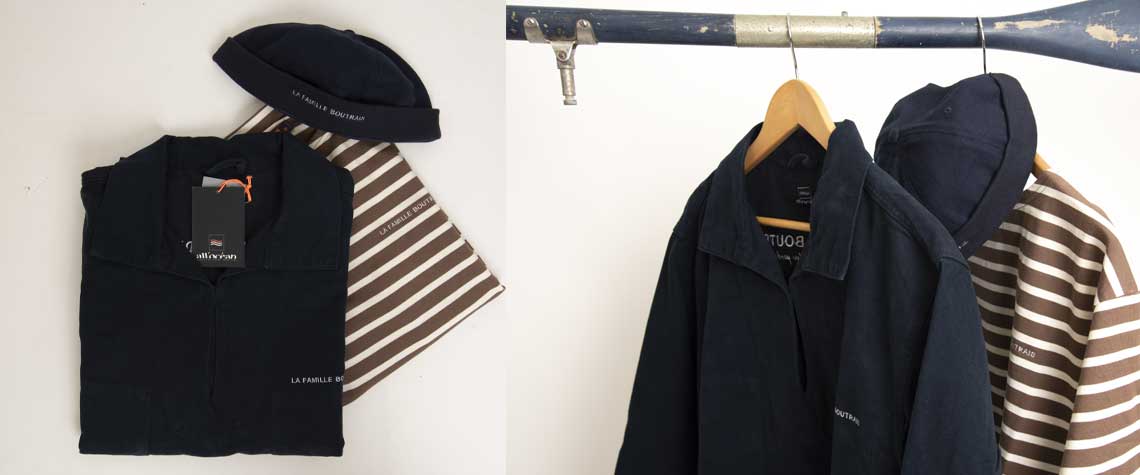 Personalize your professional textiles & clothing
For business, association, team, event, community ...
Within our premises of Trinité sur Mer in Morbihan (56), we offer a high quality custom marking service: embroidery, flocking, sublimation.

We can offer you all types of clothes or supports corresponding to your needs (T-shirts, sweaters, marinières, jackets, tunics, caps, polos, down jackets ...).
Do not hesitate to contact us for your customization projects, our team is at your disposal to study all your requests and respond quickly.
Which marking technique should be used to personalize a garment?
The customization technique varies according to the medium, material, size, design (text, photo, number of colors desired).
All'Océan advises you for an optimal result, up to your expectations in terms of quality, time and price.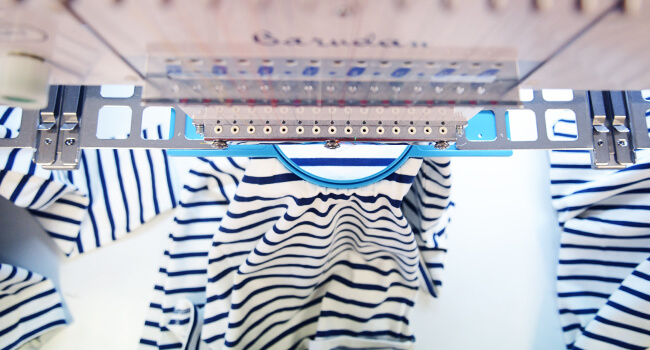 Embroidery
Classic customization of high quality and resistant
Embroidery gives relief to logos and visuals that companies and associations appreciate for its elegance and durability over time.
An embroidery customized to your brand expresses your identity on all your workwear or advertising: jackets, fleeces, polos, shirts, hoodies, caps ...
The advantages of embroidery:
High-end branding
Up to 15 colors
Very good resistance, resistant to repeated washing
Wide choice of colors of colorfast yarn
Embroidery size up to 50 cm wide
Unparalleled relief
Two types of customization are possible:
- Embroider your logo and / or text directly on the textile
- Make an embroidered patch for sewing or thermo-sticking
Your personalized clothing is embroidered as soon as possible in our La Trinité sur Mer workshop.
Embroidery customisation rates
Embroidery customization ratesThe price of an embroidery is calculated according to the quantity of pieces desired, the number of stitching points of your visual as well as its complexity. In order to be able to establish a fair estimate, it is important to always send us your visuals at full size.  
Advertising embroidery:
a visual impact
strong and durable!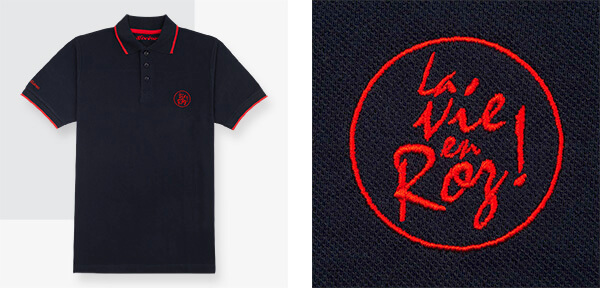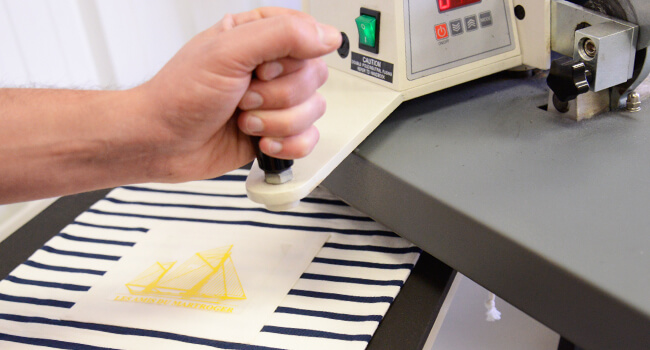 Textile flocking
The flocking textile printing technique "flex" offers high quality rendering to personalize all types of clothing and textiles: T-shirts, polos, sweatshirts, softshell jackets ...
Your visual is printed on a polyurethane film (flex), then cut and glued at high temperature using a press on the chosen support.
The flocking print faithfully respects the color brilliance of your logos, photos and patterns.
It is recommended for texts and visuals with color gradients.
The advantages of Flocking "Flex":
Quadri marking in photo quality
Unlimited number of colors
All types of textiles (except fabric coated & polar)
Good resistance to washing machine at 40 °
Thanks to our MIMAKI print & cut plotter and our ADKINS press, we realize your textile customizations by flocking and flex, mono and quadricolor, up to 50 cm wide.
Do not hesitate to tell us about your needs, we will study the best solution!
Textile flocking:
customize without limit!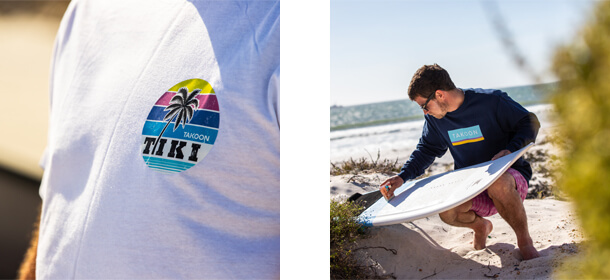 Textile printing or textile marking?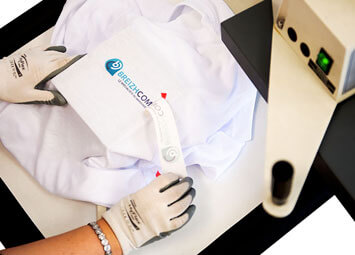 Sublimation : 
Sublimation reproduces identically your logo, photo, illustration on a wide variety of media.
Simple and very qualitative, the process uses the transfer of your visual on a special paper with a sublimable ink which is then pressed at high temperature.
Textile sublimation is a customization technique for 100% polyester white garments.
The benefits of sublimation:
Permanent and inalterable marking
Quadri printing - photo quality
Washing resistance
Ecological ink (water based)
Printing is done without layers or screens
Fast printing technique even for small quantities
Imperceptible to the touch and without limit of colors