Our eco-responsible fashion commitments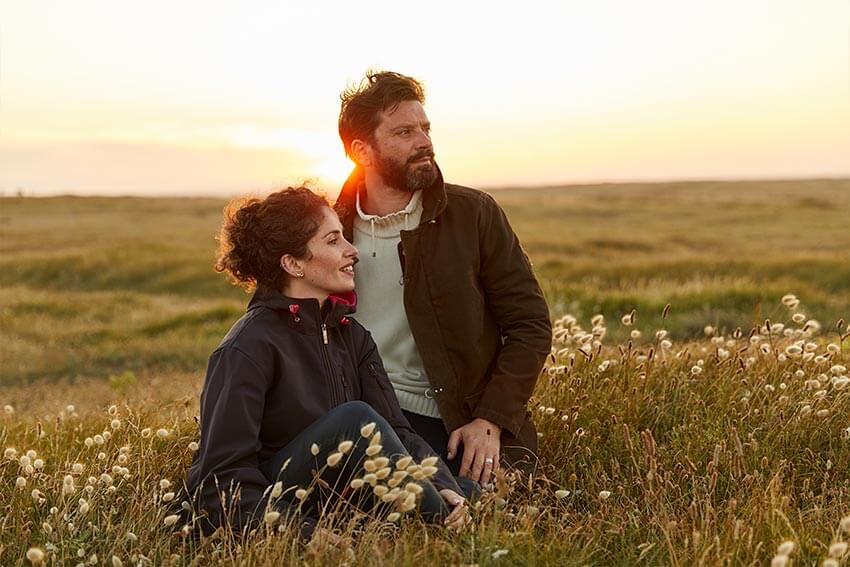 Quality marine clothing
All'Océan is a family brand of marine clothing. Since the creation of our brand in 1995, we have put product quality first, so that your clothes last over time. In addition to offering quality clothing for the whole family, we understand the expectations of our lovers of marine fashion and have chosen to offer prices that are accessible to everyone !
We are convinced that quality raw materials at a reasonable price, make the difference and allow you to enjoy your timeless Breton clothing, while respecting the planet, as well as your wallet...
We devote a lot of time, thought and research to offer you sailor clothing that suits you using pleasant, comfortable and trendy materials ! At All'Océan, sustainable clothing is an integral part of our approach and our vision of responsible fashion. And this for more than 25 years.
We are a human-sized company with the desire to make things happen, for our environment, our planet. At All'Océan, you will not find fast-fashion but quality products. From the selection of certified raw material names to the development of our prototypes and finally the marketing of our clothes, everything is carefully studied for an evolution towards 100% eco-responsible fashion.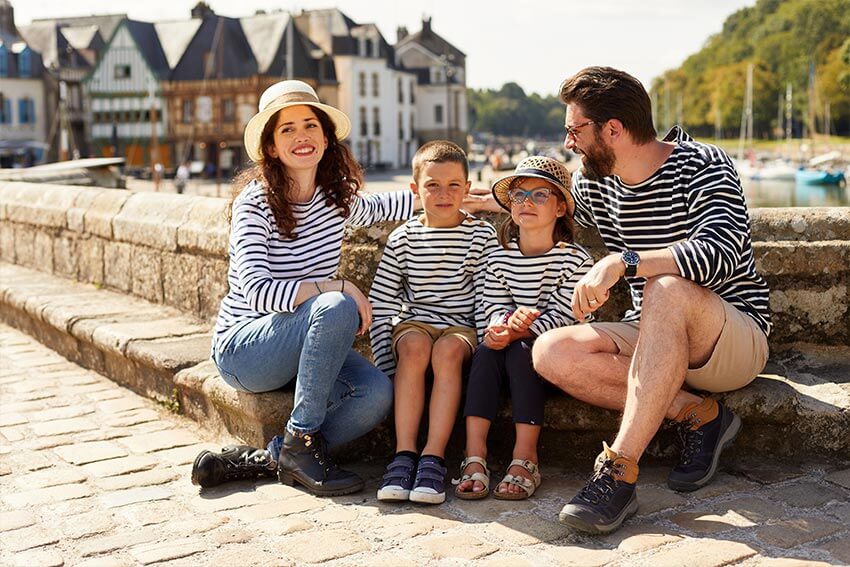 Our inspiration: The sea !
All'Océan is a small Breton company based in Morbihan at La Trinité sur Mer (near Vannes, Lorient, Auray, Carnac). We live all year round close to the sea and its moods, calm or stormy. We are inspired daily by our environment. This is how we imagine our collections in keeping with the spirit of the sea by creating classic and timeless clothes that you will keep for many years in your wardrobe.
Whether on our website or in our stores, you can find our classic pieces inspired by French fashion. Breton sailor tops, with long, ¾ or even short sleeves. Sailor raincoat for the whole family, nautical sweaters that never go out of style and perfectly reflect the spirit of sustainable fashion. We also offer mixed smocks for women and men but also for children. Dresses, t-shirts, tank tops, pants, shorts, jackets, vests, cardigans, softshells, you will find all the elements to give you a 100% marine look. Also discover our accessories to perfect your outfits: chèches, scarves, sailor caps, socks, caps, bags...
Each year, we offer you a new collection developed in collaboration with you. These collections come from our heads but they are also created with the help of your feedback, your desires. We readjust the cuts, more curved or wide, we offer you new colors for summer or winter etc. We are also trying to develop certain models to gradually expand our range. Once again, we advocate quality over quantity.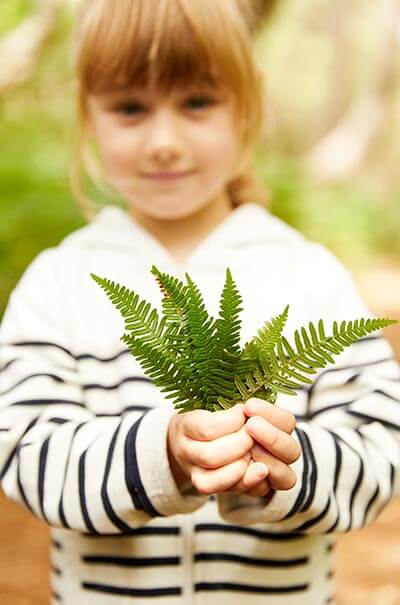 Our choice of materials
Who says quality, says choosing the best raw materials. Today, choosing the right materials for these clothes has become a priority. Everyone is looking for the comfort, softness and durability. We are also in this perspective. It is for all these reasons that we strive to select quality raw materials for our collections.
For example, for your nautical sweaters, we have chosen one of the strongest and very good quality wools: Merino wool which comes from the Australian sheep of the same name. It will keep you warm, as soft as a plaid, this wool does not itch and is suitable for sensitive skin.
As for our marinières, we favor 100% organic cotton grown without pesticides, insecticides, chemical fertilizers or GMOs.
The details make all the difference, that's what we believe at All'Océan. This is why, for example, our buttons engraved with our brand (which you can find for example on the sailor sweater for men and children Quiberon and Quiberon Kids) are made of beech wood from eco-responsible forests.
As for our raincoats, emblematic clothing of Brittany, we have chosen to make them in recycled polyester.
Finally, our women's, men's and children's down jackets and our sleeveless jackets are made of 70% real down and 30% certified feathers, for an immense feeling of softness, warmth and suppleness.
Constant evolution
All this, the careful selection of materials, design locations etc. are made for the sole purpose of bringing us closer to an ethical approach. We do our best to adopt responsible consumption on a daily basis while offering you quality clothing that will please you for many years. At All'Océan, we are not in favor of fast-fashion, we prefer to focus on time and durability. We prefer to offer quality products that will follow you for many years.
And because our long-term vision is to respect the planet and its oceans as much as possible, for the good of our future sailors, we are moving towards more eco-responsible material choices. The flagship products of our marine clothing collection have been made with materials from organic farming or recycled materials : raincoats, sailor tops, smocks, down jackets... What could be better than wearing a warm sailor sweater in winter by a warm fireplace ? How can you do without a light and soft organic cotton sailor top during summer periods ? If these materials are also environmentally friendly and of high quality, what more could you ask for ?
Each year, we do our best to offer you colorful collections! new models, new cuts and materials but also our classics revisited with new colors. We listen to you on a daily basis and try to create products in your image, which you will like !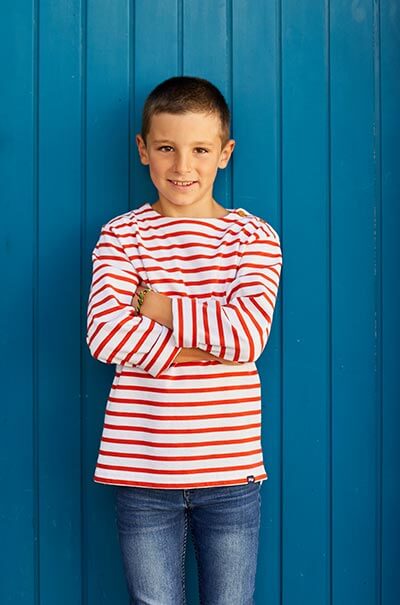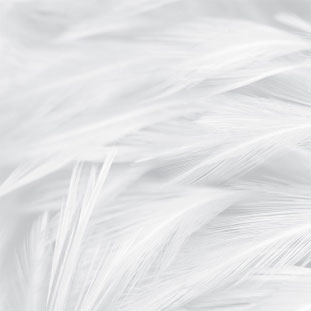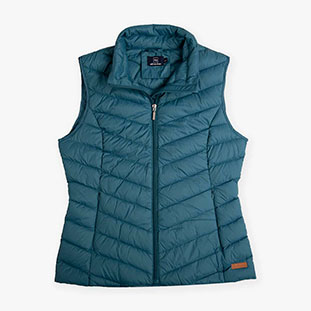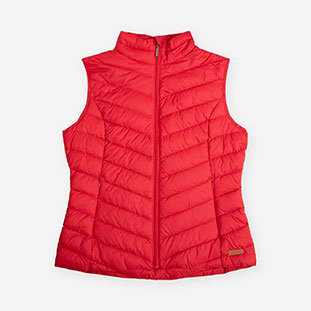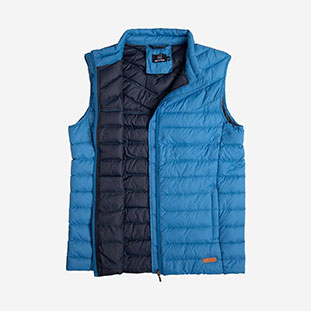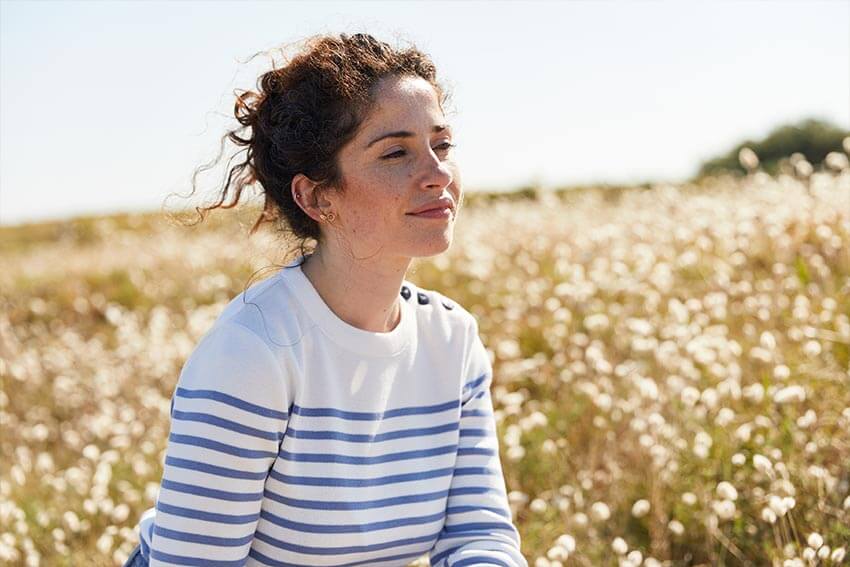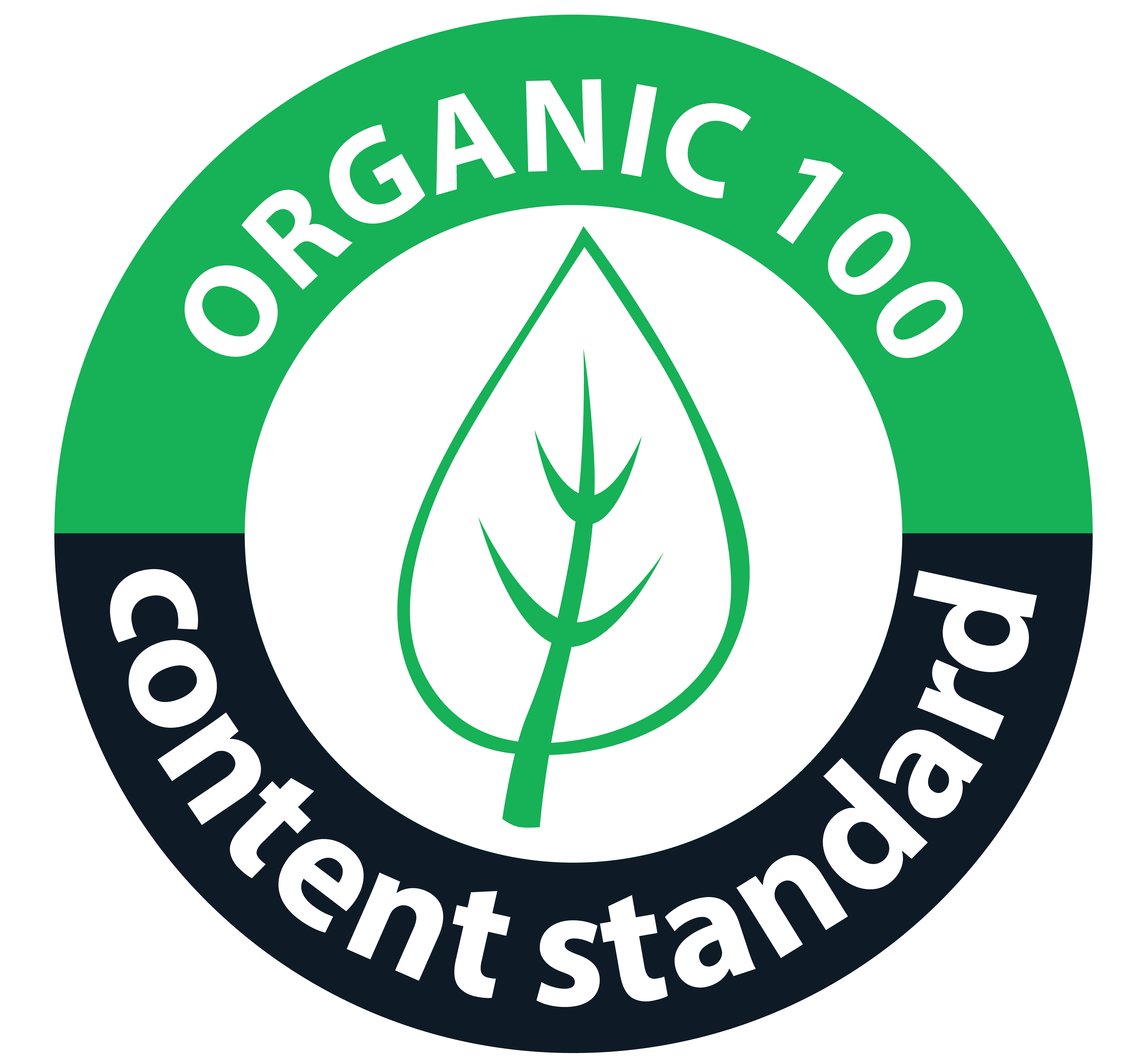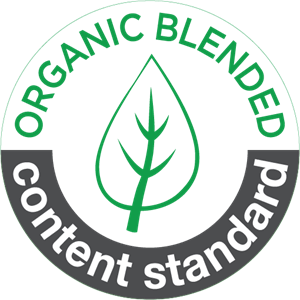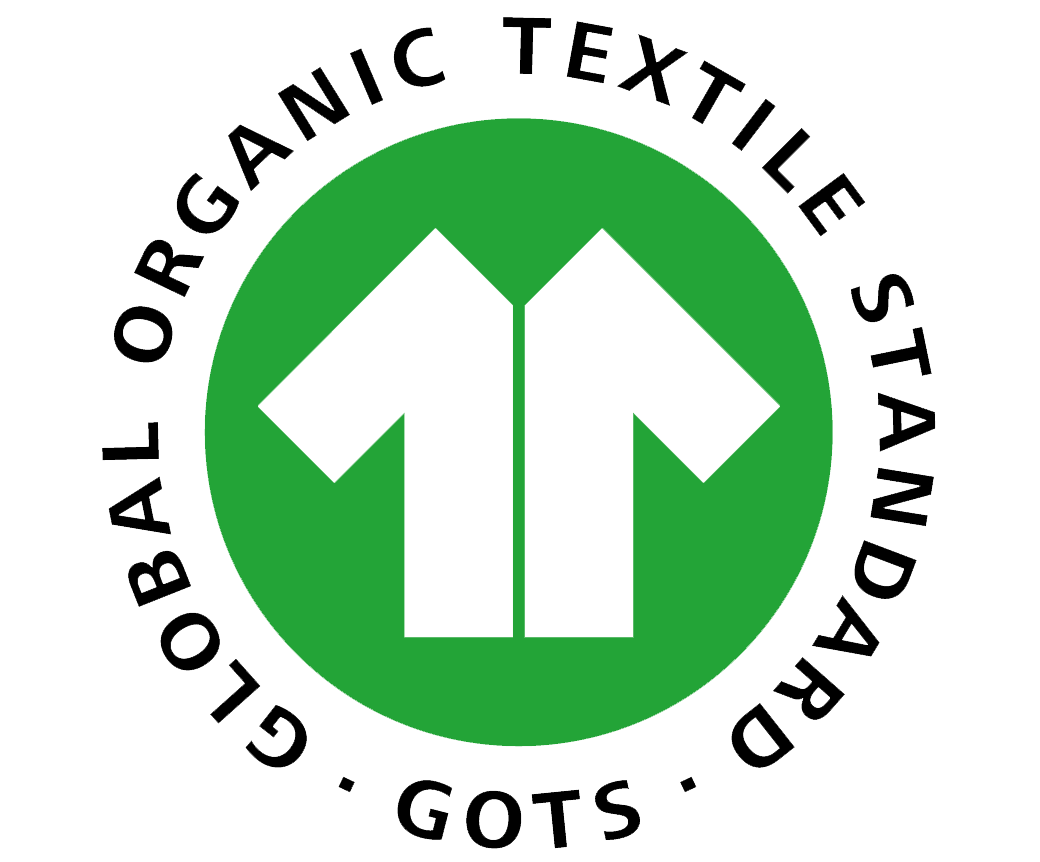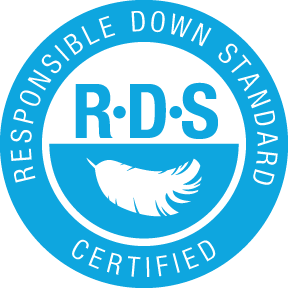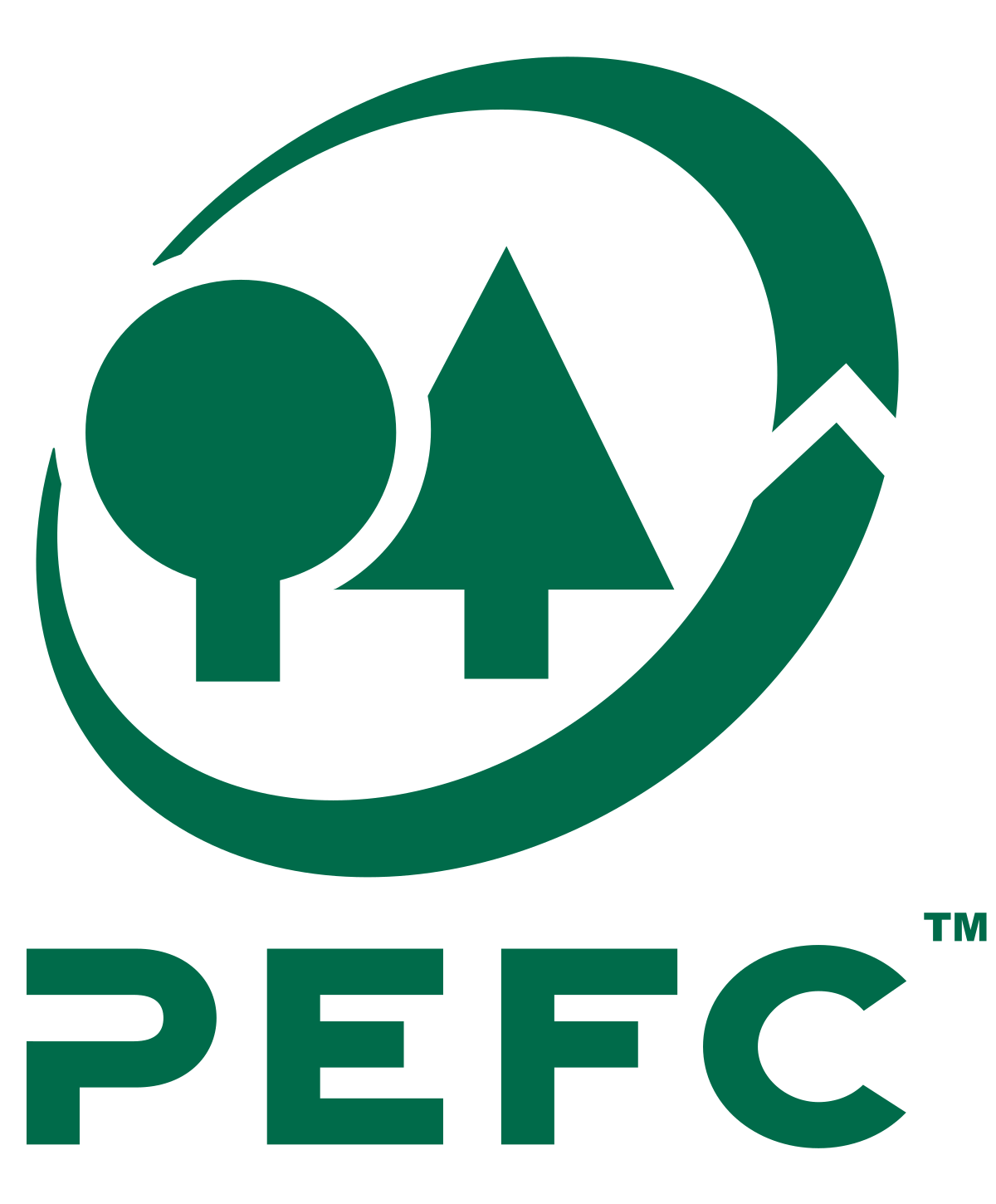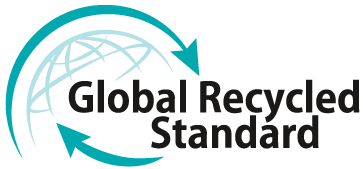 Certified raw materials
Choosing raw materials is a good step towards ever more ethical fashion. But how do you know if these materials are really of good quality? The answer is just to the left of this text: certifications. Many logos that can scare more than one, yet they are important and a guarantee of very high quality. Here are some of the certifications that our products hold. Oeko-Tex®, Organic 100, GOTS, RDS, PEFC, Globaly Recycled Standard, all of this may seem a bit a bit...but don't worry, we are going to explain to you in a few lines these labels and the quality they endorse. Certifications are issued after numerous daily checks carried out by certified bodies. In particular, they allow full traceability of raw materials.
First of all, the Oeko-Tex® certification which certifies that the fabric does not contain any harmful and dangerous substances for your skin. Fibers, threads, inks, everything is combed through, at each stage of production, it is no less than 100 control points.
The OSC 100 (Organic 100) certification covers very precise specifications in the process of production, harvesting and processing of organic cotton (processing, manufacturing, packaging, labelling). Moreover, it is complementary with the GOTS (Global Organic Textile Standard) and Organic Blend certifications which guarantee that the production processes of textiles based on organic materials are respectful of the environment. This also includes respecting and improving working conditions.
The RDS (Responsible Down Standard) certification is awarded to our down jackets. It certifies that our feathers and down used to make our models Adélie, Norvège, Snow, Denmark and Arctic are harvested with respect for the animal. This RDS label is based on the five freedoms of animal welfare but it also respects the work of breeders and the environment. You can find our dedicated blog article which details this label a bit.
PEFC or PEFC-certified wood. This label certifies that the beech wood used for the buttons of our sailor sweaters comes from eco-responsible forests. This certification aims to protect the sustainable management of forests around the world. The wood harvested does not exceed the natural growth of the forest. There is no unnecessary reduction.
Finally, the Global Recycled Standard label issued for our women's raincoat Penmarch, menGoéland and child Corail. This certification helps reduce the quantity of petroleum products, energy consumption in the manufacturing process and limits plastic waste. Our raincoats are made of recycled polyurethane coated polyester. Scraps of textile production, plastic bottles, nothing is lost, everything is transformed and it's much better for our planet!
At All'Océan, we care about the environment, we are committed to selecting certified materials that respect our beautiful planet, its animals, its inhabitants, but also its forests and oceans!

Everything on
Our manufacturing process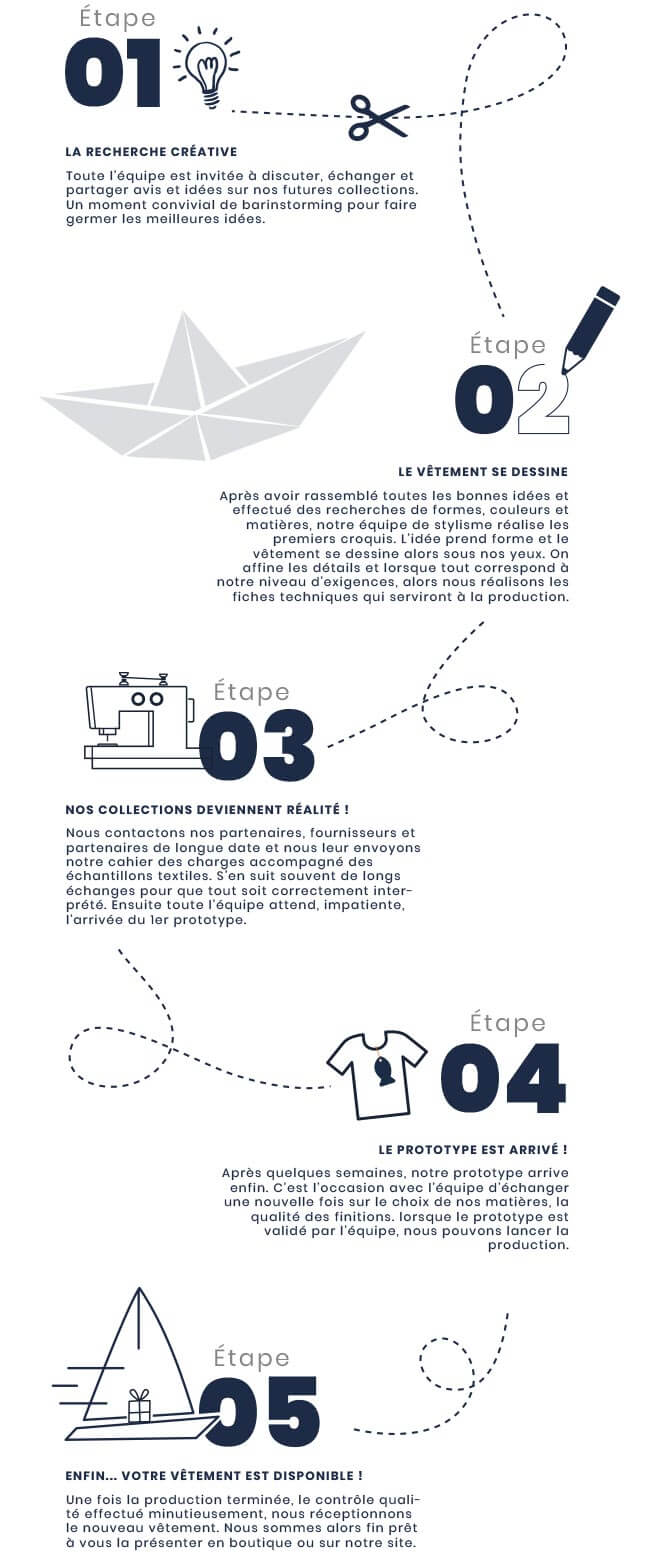 Our approach : quality with a fair price.
We take care to add value to each material at every stage of creation, from manufacturing to the final stage. This is why we want to pay attention to the composition of the natural materials used so that it is as pure as possible.
We involve manufacturers and producers, abroad and in France, who share our values ​​and our concern for high standards. Selected for their know-how, we have been working with these same partners for several years. This long-term relationship ensures that our approach respects the conditions of fair trade for each person who participates in the manufacture of our clothes.
We make it a point of honor to provide you with superior quality raw materials, as durable as possible, as well as the best possible experience aboard the All'Océan adventure.
We are eager to offer you good value for money while incorporating our values ​​on respect for the environment while thinking of our future generations, the simplicity and reliability of the products and services offered !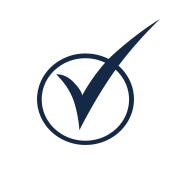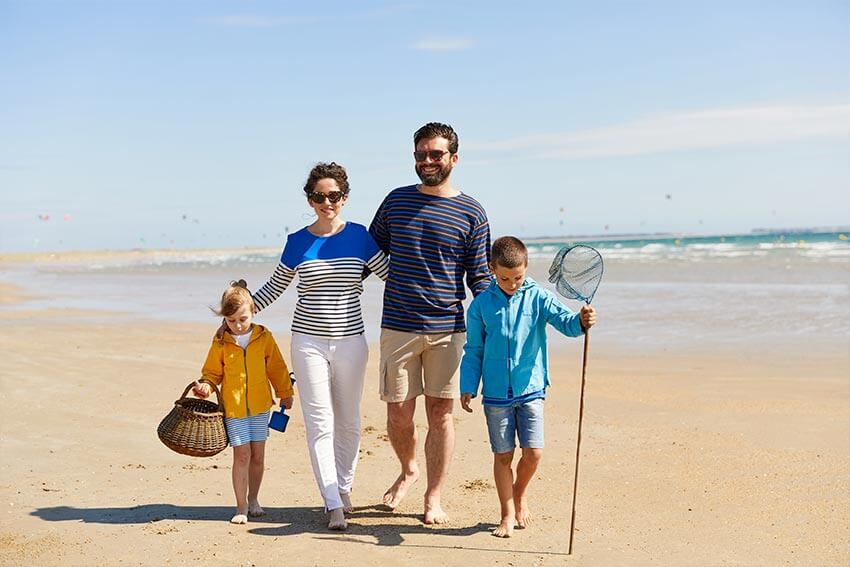 Sailor clothing for the whole family
Each year for more than 25 years, we have been committed to satisfying you by offering you clothing in the spirit of the sea, inspired by our magnificent region of Brittany. By selecting quality materials to enhance each of our products, we create collections in tune with the times. Our fashion is for you, for the whole family, from birth to babies, from children to adults, men or women. Find all of our collection of marine clothing.