Reduced price !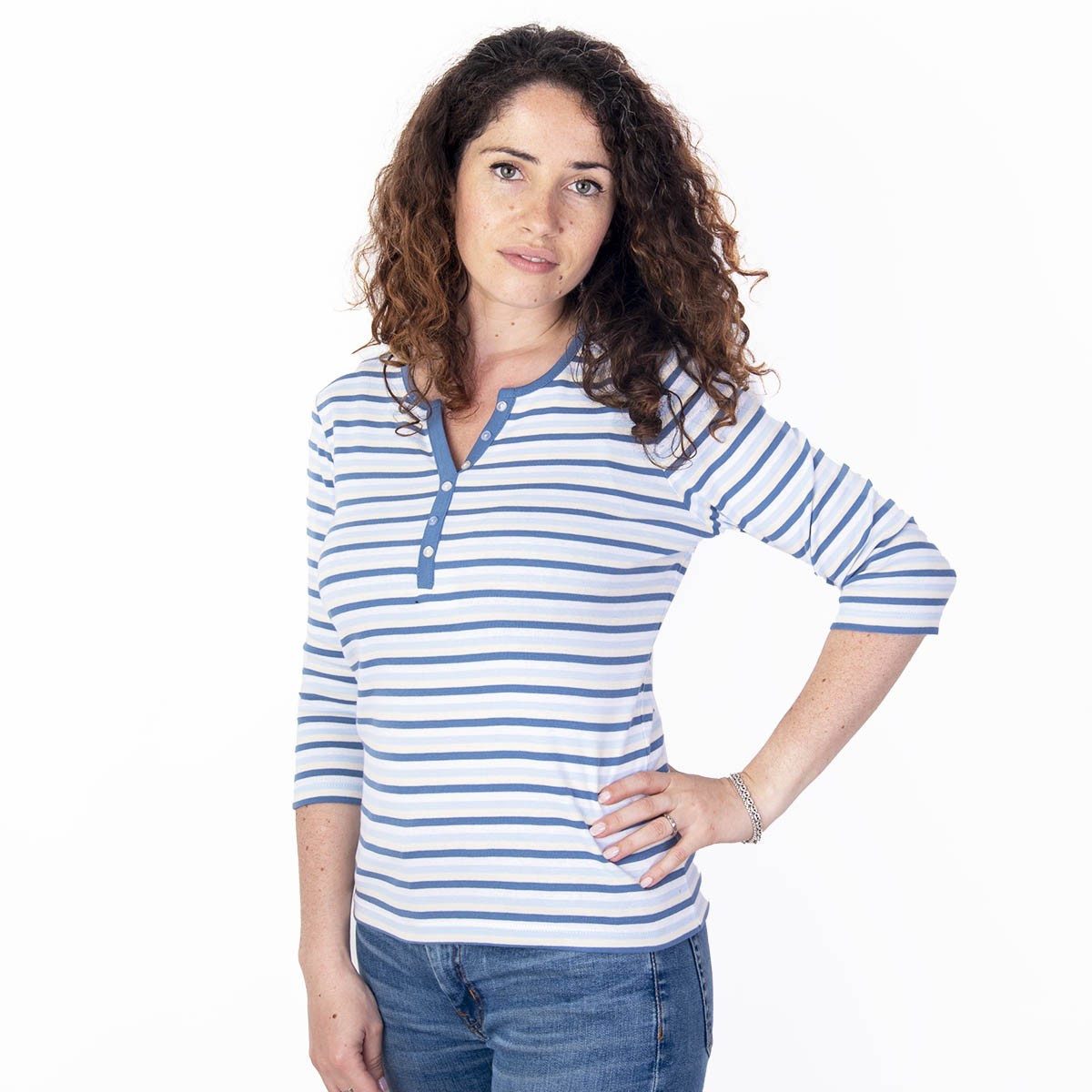 In addition to the INÈS model from the Women's All'Océan collection, the stripes are embellished with multicolored hues.
This slim, sleek 3/4 sleeve model goes to the city, the countryside and the water's edge.
Its fitted cut and small colored buttons sewn on the neck placket are the most beautiful effect.
Compositions
1x1 rib, 100% cotton
Coupe
Slim fit, split collar and decorative button placket with imitation mother-of-pearl buttons.
Nylon, cotton, wool, linen: each fiber requires a different maintenance. Here you will find some maintenance tips that will allow you to enjoy your All'Océan clothing for a long time.