A sturdy and comfortable autumn children's collection
---
Published : 2021-09-27 11:29:25 | lookbook , News , Our brand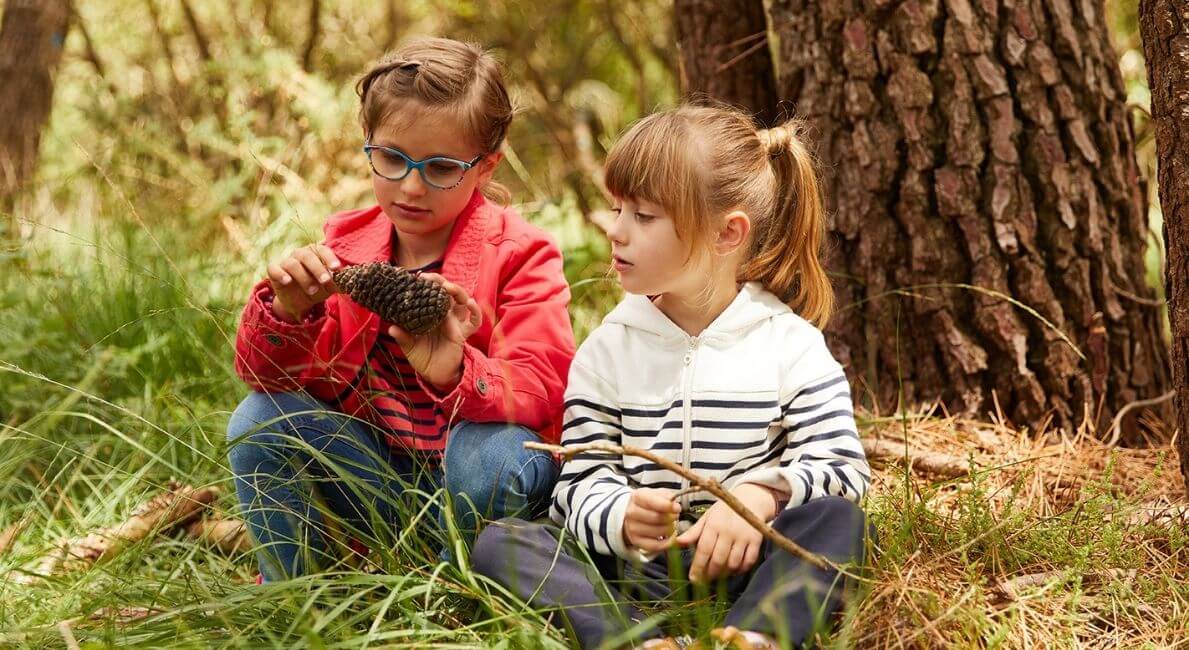 In this season, the little sailors continue to trudge in the forest, in the garden or even on the beach. Children's clothes need to be both comfortable and durable to follow them on all their adventures. Soft and warm, the centerpieces of their fall wardrobe will be worn whatever the weather, to their delight!
Houat, the sailor sweater for little sailors
Houat is the kids' sailor sweater par excellence! Its classic style appeals to little sailors as well as their parents. Made with a 50% wool and acrylic blend, the Houat sweater is both warm and easy to care for. Easy to put on with its round neck and beautiful buttons on the left shoulder, the Houat sweater can be paired with the Crevette striped sweater for a 100% marine style.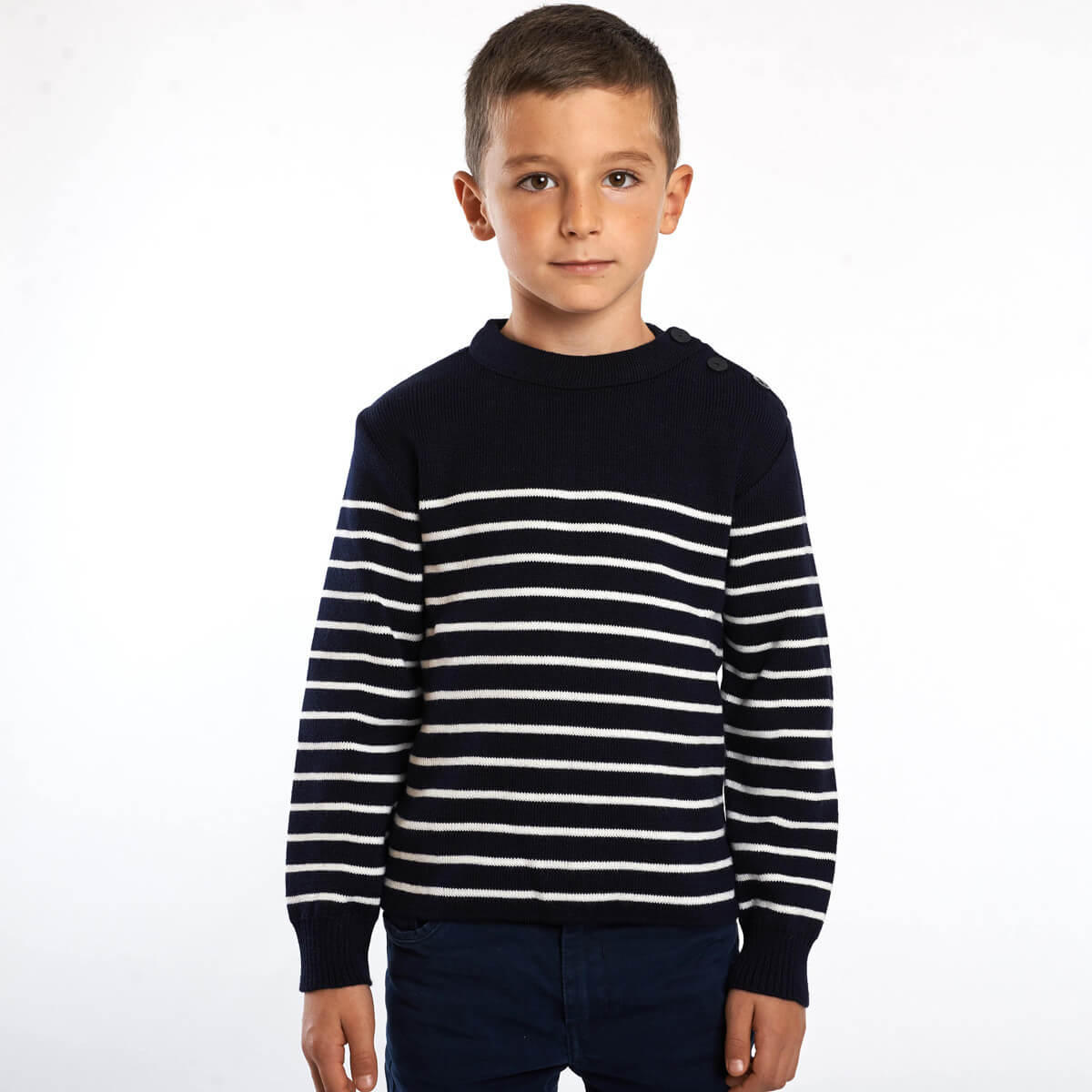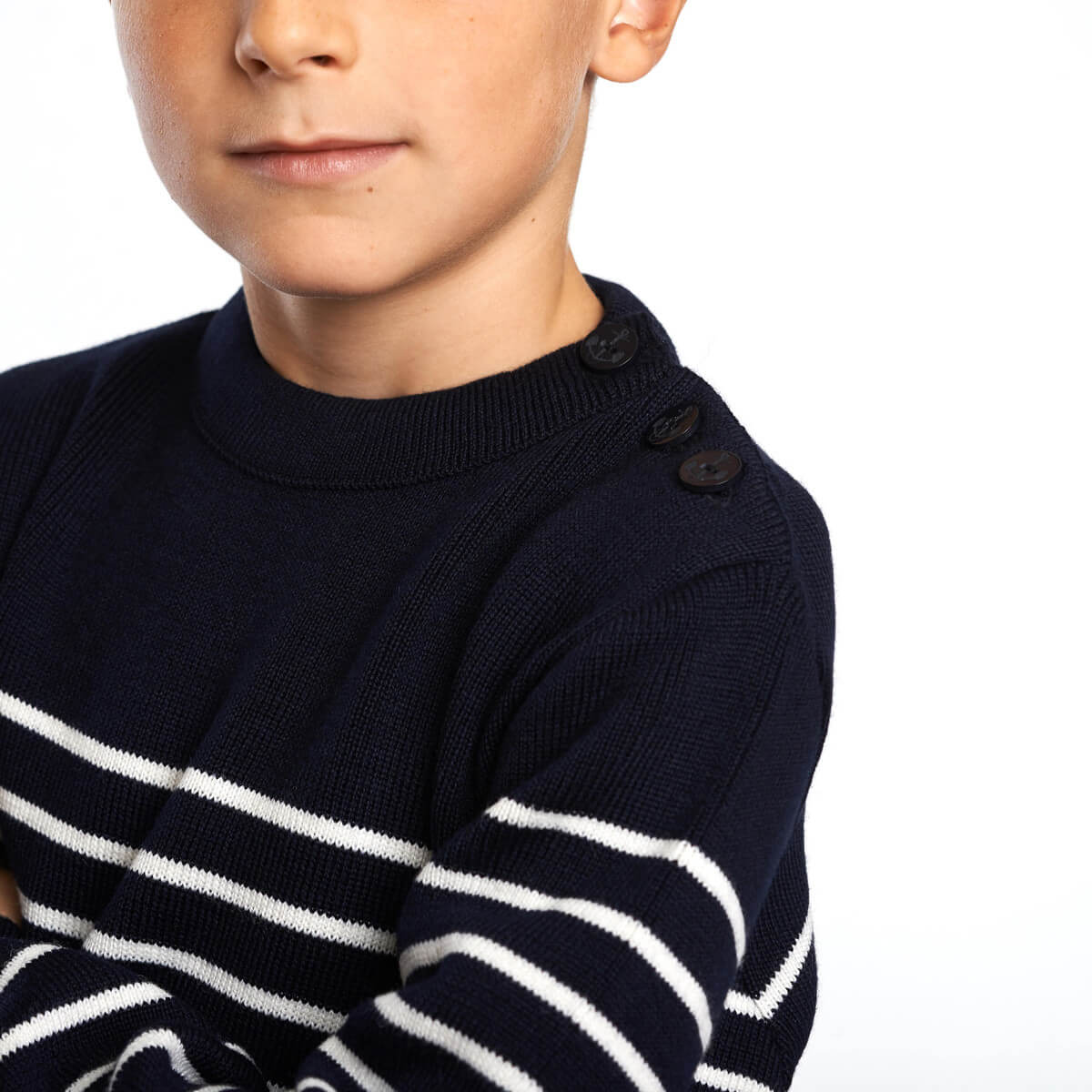 We particularly like the new Curry color of the Houat sweater which brings a touch of autumn sun to our kids' outfits.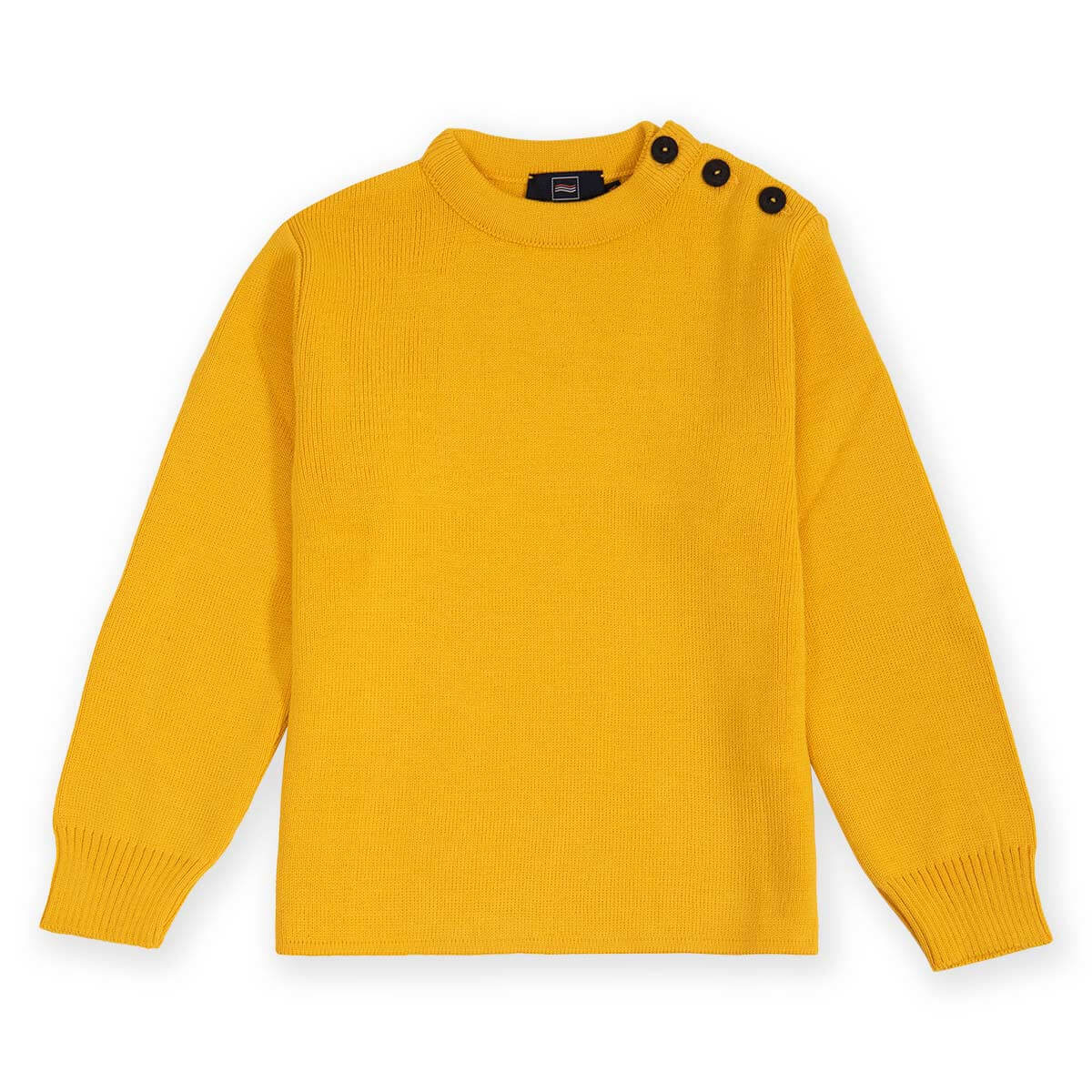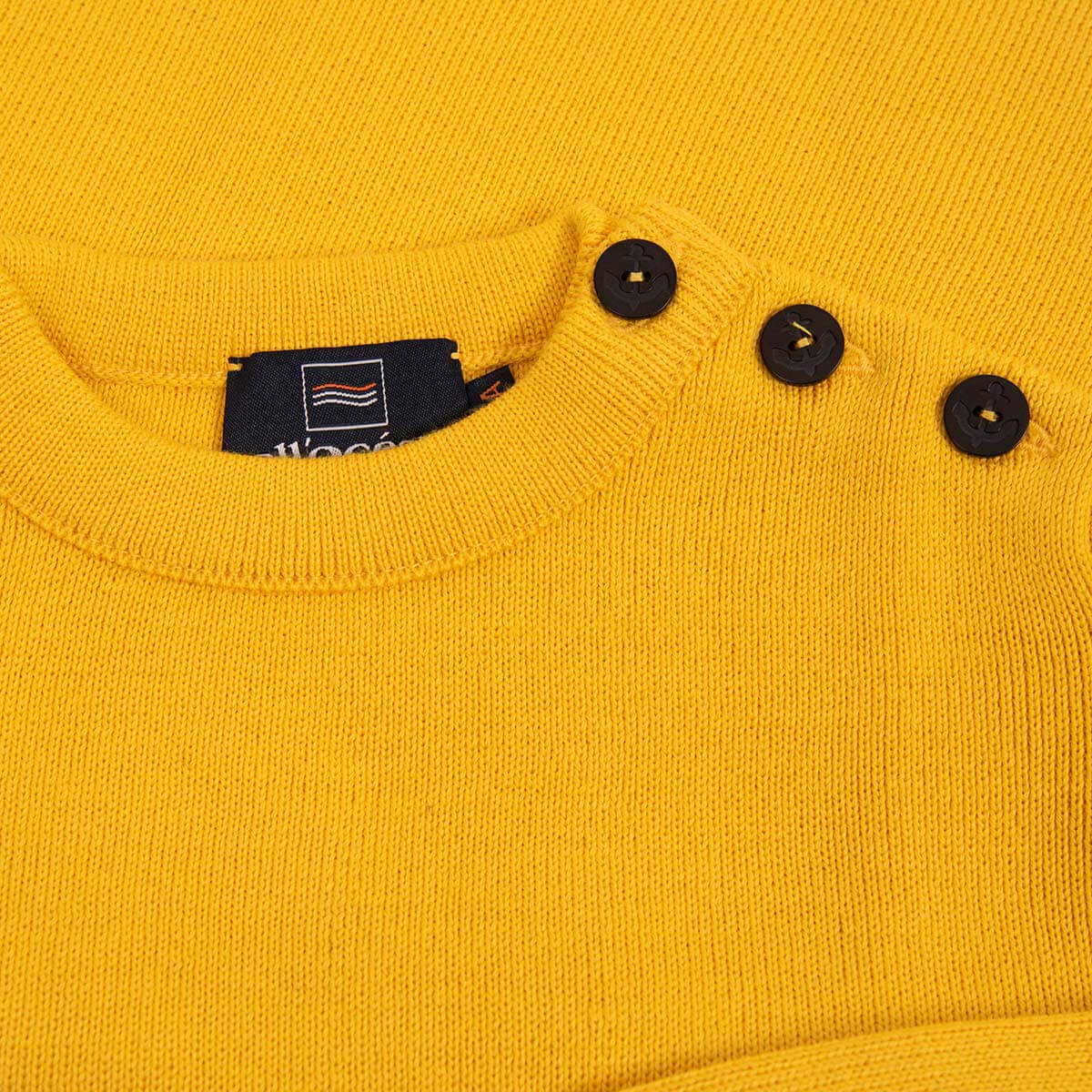 Find out more about the Houat children's sweater
The Crevette striped sweater, the essential striped T-shirt for children
Crevette is the long-sleeved striped sweater designed by All'Océan especially for children.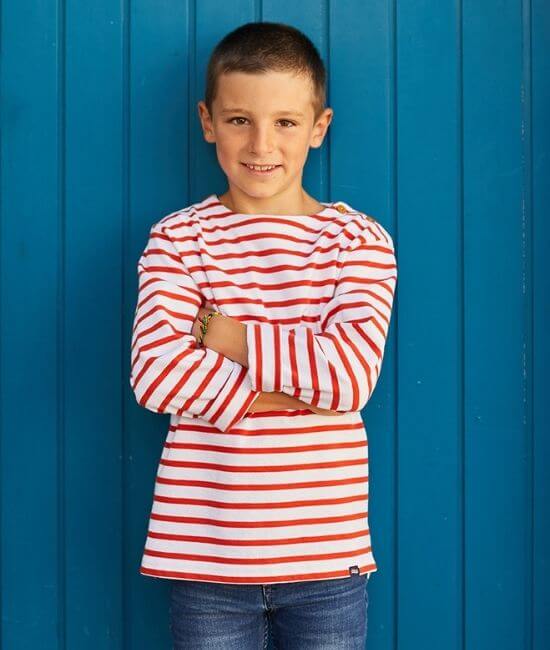 With its thick fabric, it is particularly robust to adapt to all children's activities. Convenient to put on with its straight cut and buttoned shoulder opening, it is very popular with children. The striped sweater is made of thick organic cotton for an eco-responsible children's fashion.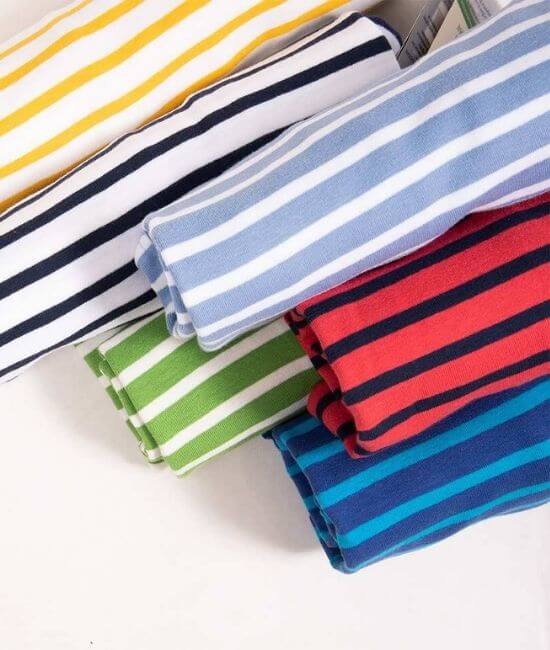 The Crevette children's sailor top is available in multiple colors to become their favorite item of clothing!
See the colors of the striped sweater Crevette
Evan, the striped hoodie
In warm, brushed fleece, the Evan zip hoodie is a must-have for outings and walks. Well protected from the cold, your little foam will appreciate its comfort and softness.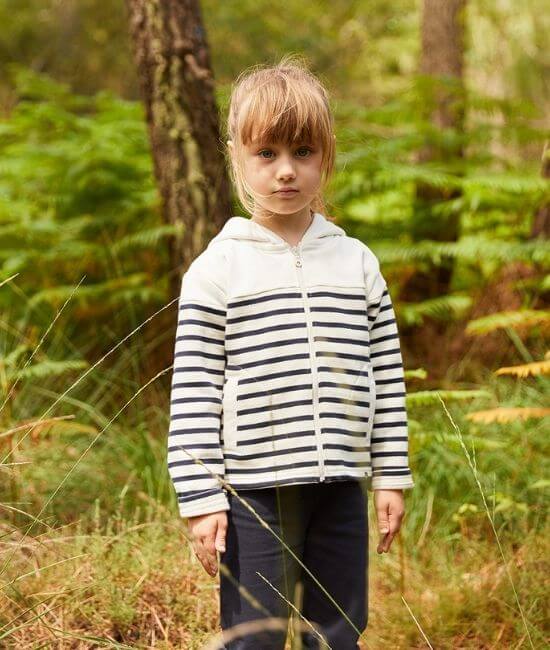 Choose the Evan children's sweatshirt
Amaryllis, the pretty water-repellent canvas jacket
Praised by little girls, the Amaryllis jacket effectively protects against bad weather thanks to its water-repellent treatment.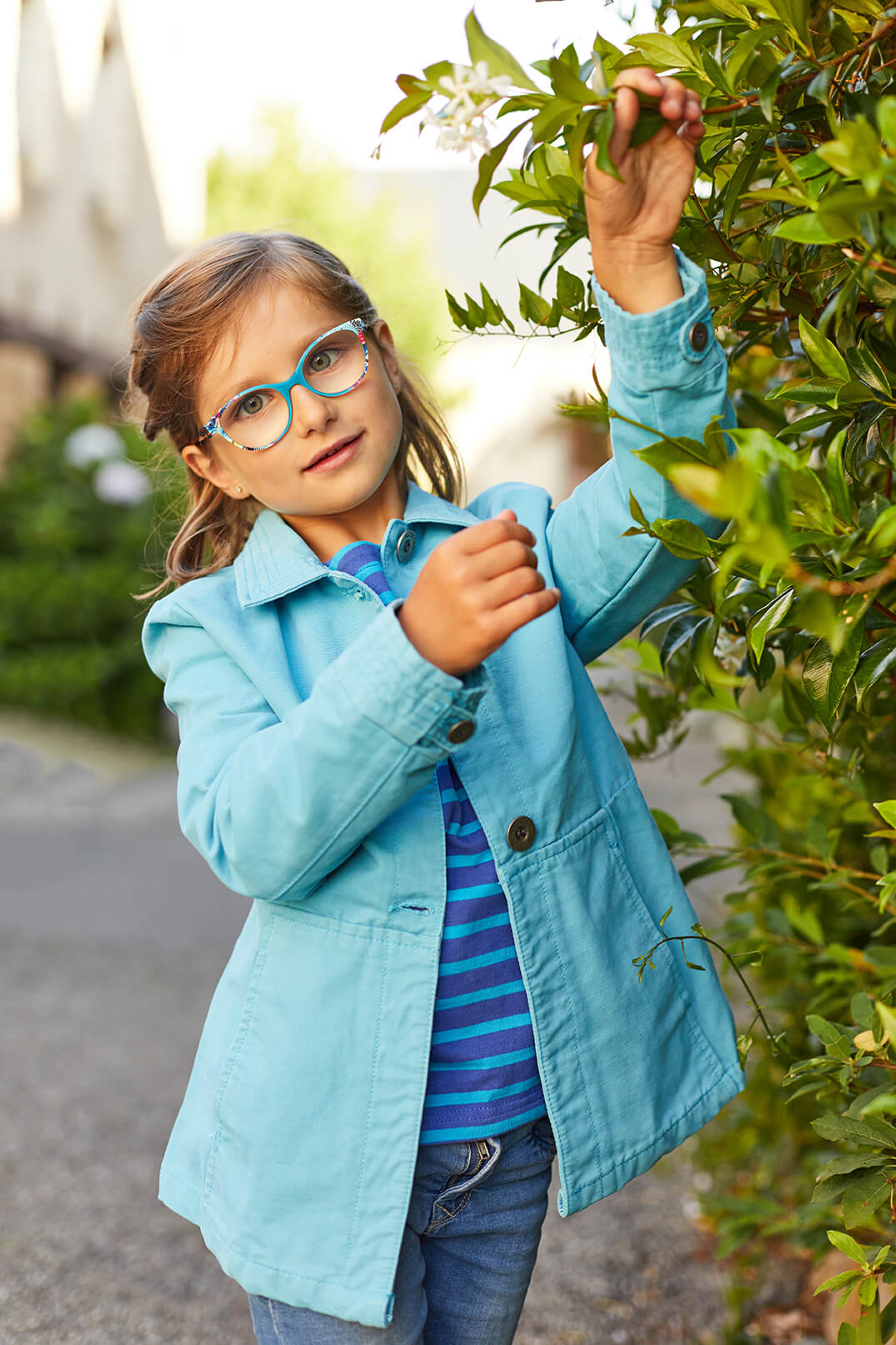 With its canvas and two front pockets, the children's jacket is very comfortable. We really like the box pleat at the back for a slightly flared silhouette. We love the small details like the buttons and aesthetic stitching of the Amaryllis children's jacket.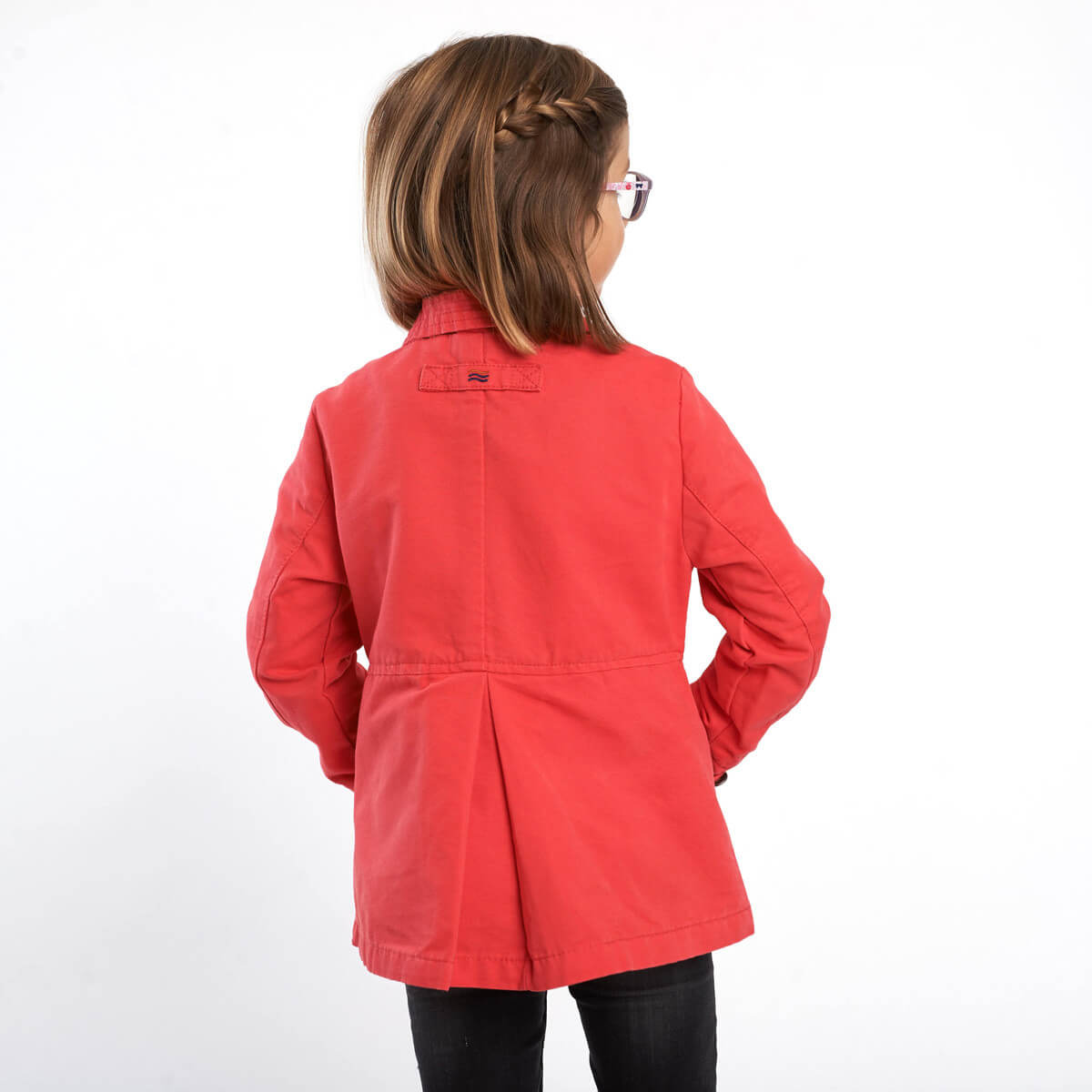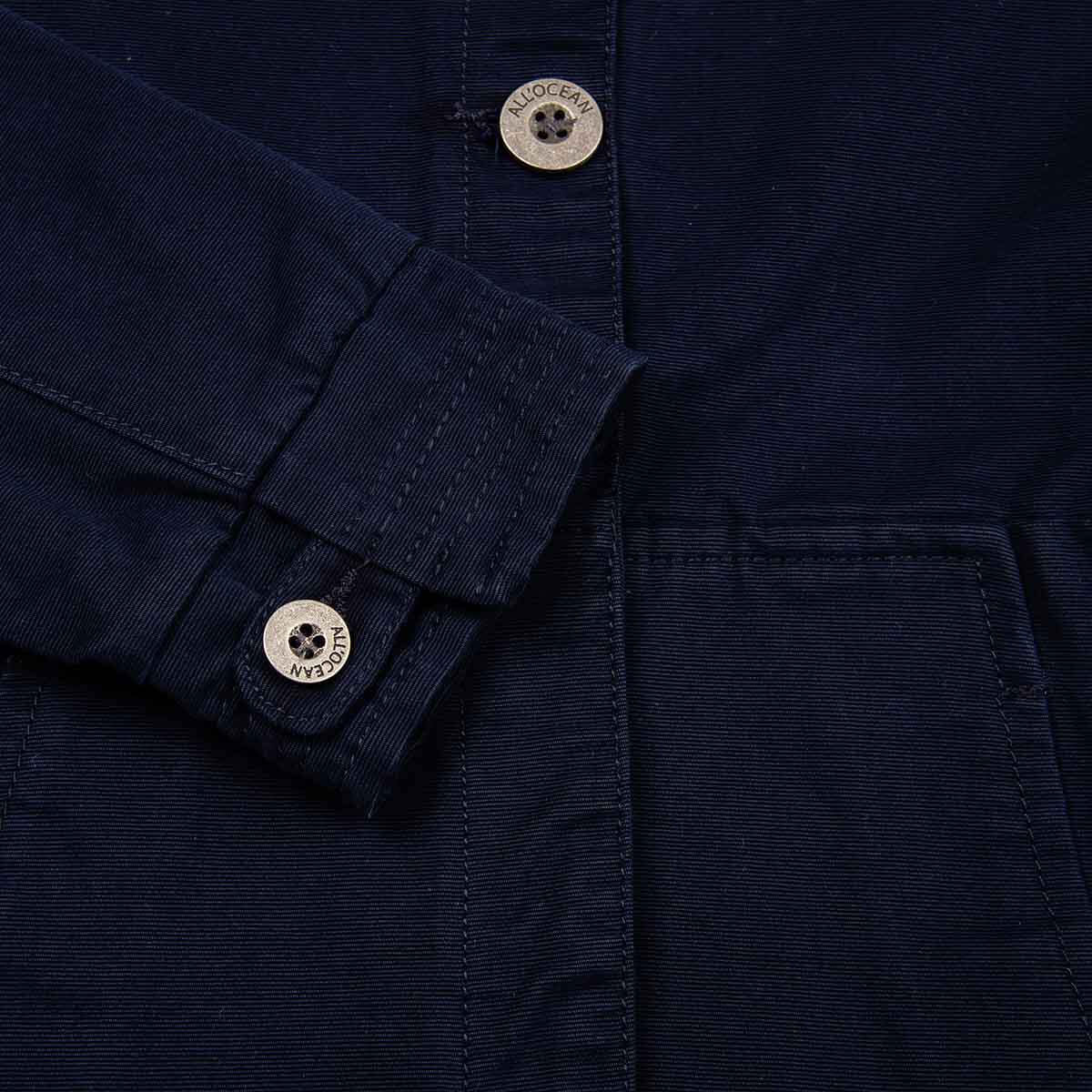 Discover the Amaryllis jacket for children
Find our entire fall winter collection of clothes for young and old, both durable, solid and above all very comfortable.