Close menu X
Accessories

For kids or not,
For a total sailor look
Discover our accessories
for a successfull outfit !

Customization

Gift ideas

---


Do you want to give a gift ?
Treat your loved ones
in a few clicks !

Child sailor look - Feet in the water ...
---
Published : 2020-07-06 11:48:35 | lookbook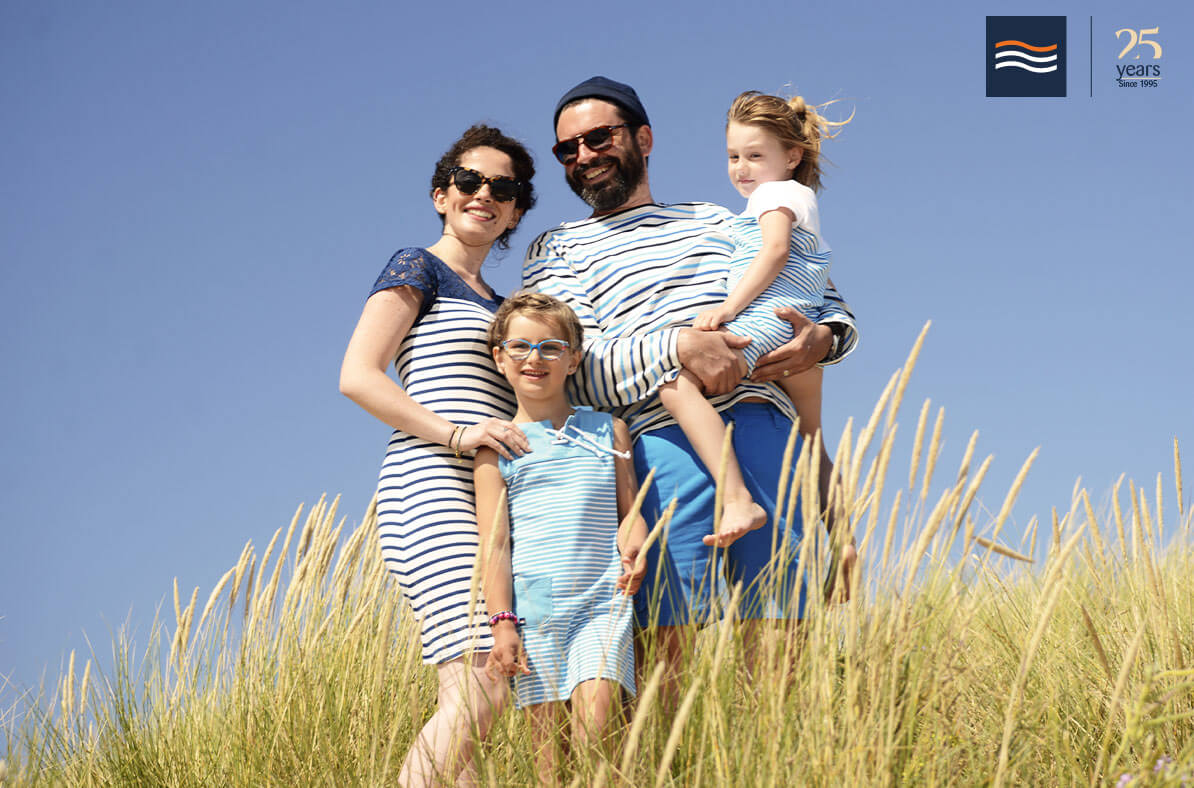 Because children have adventurous lives, for 25 years we have been creating children's clothing to meet all situations. Resistant and pleasant clothes, comfortable and easy to put on. The perfect beach look for your children!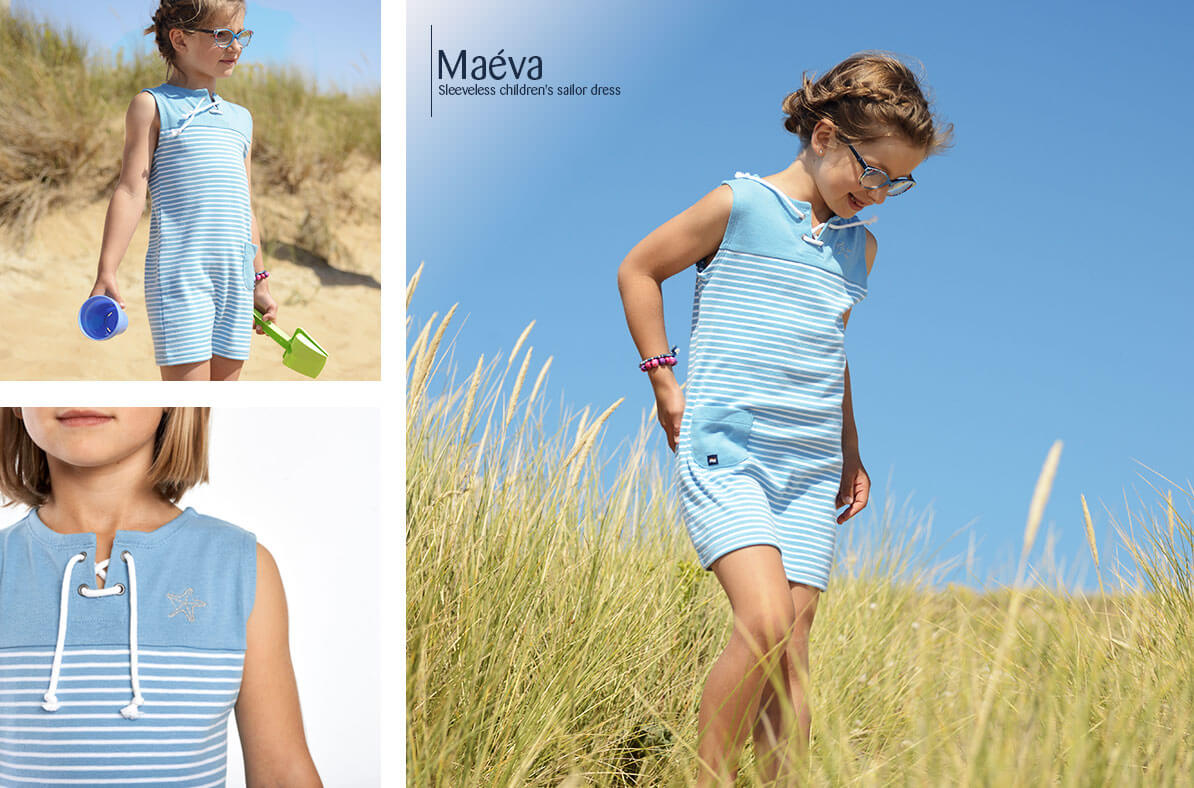 Maéva- Sleeveless children's sailor dress
Quality, comfort and style, the hallmarks of the brand
Armed with a landing net and barefoot on the beach, our children have lots of adventures! Whether playing in the water or on the sand, all of their hectic adventures require quality children's marine clothing..
Quality fabrics and fit, our children's sailor dresses are designed to last a long time and without making any concessions to comfort or style.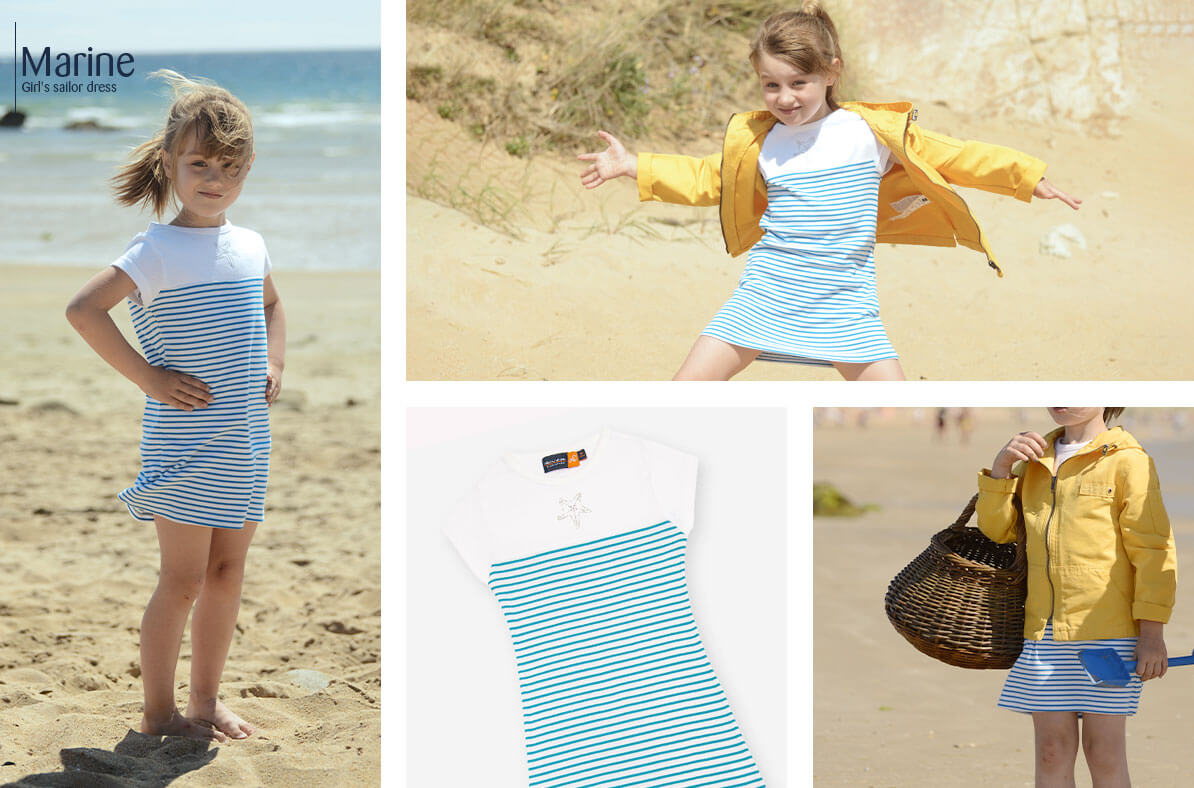 Marine- Children's sailor dress with short sleeves
Our marine clothing, ideal for periwinkle hunting!
And that's it, right now it's holidays ftime or the children! On the beach & idleness program for parents but for children? Seaside holidays are synonymous with sandcastle, long chases, treasure hunts or periwinkles ... Enough to get dirty and easily wear out your clothes ... At All'Océan, our children's outfits are so that your children can make the most of these precious moments! Even if it means getting your kid striped shirt dirty! This is why we carefully select our materials so that they are both comfortable and robust! And of course easy to clean!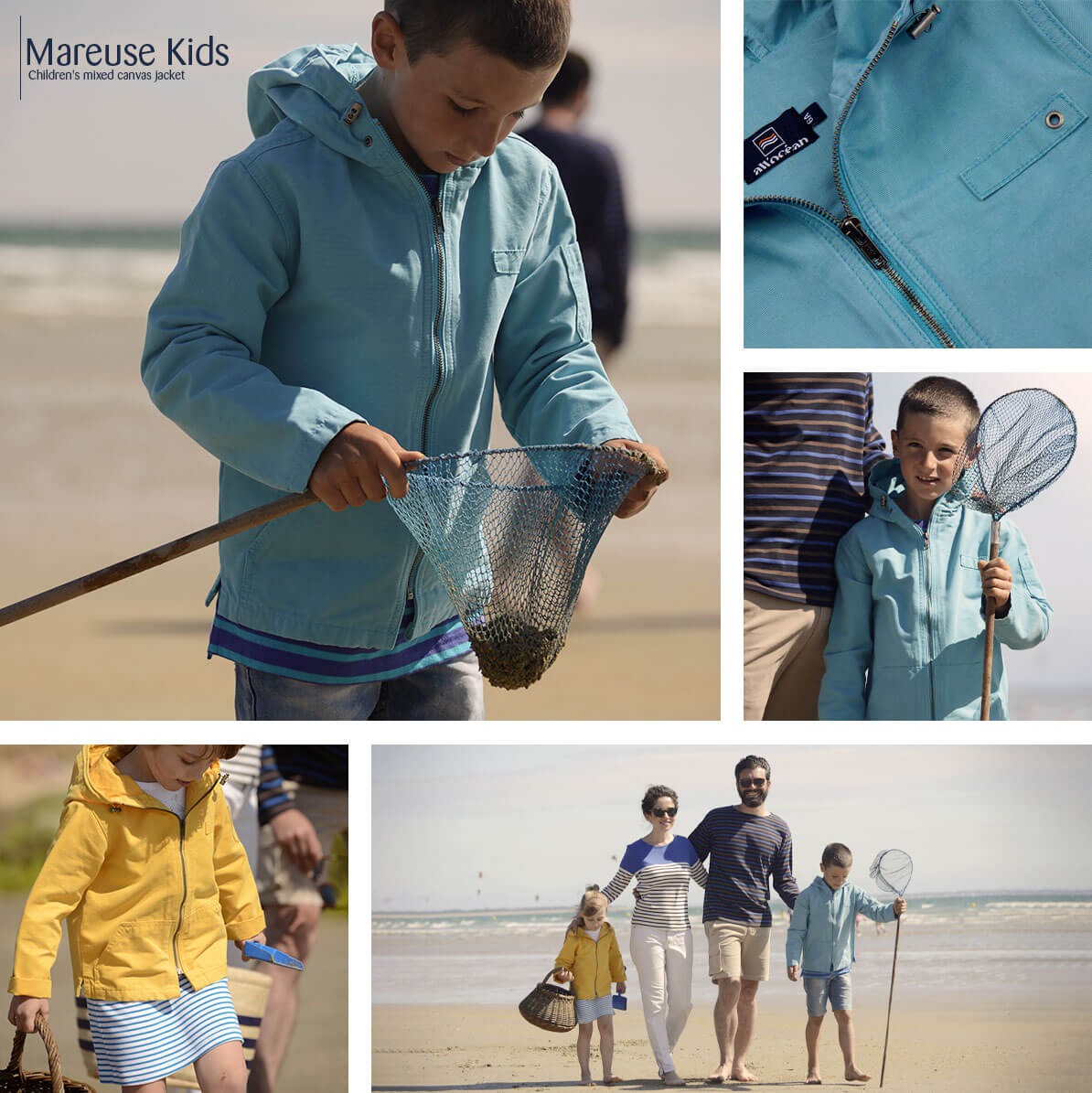 Mareuse Kids- Girl's & boy's canvas sailor jacket
Related products