Close menu X
Accessories

For kids or not,
For a total sailor look
Discover our accessories
for a successfull outfit !

Customization

Gift ideas

---


Do you want to give a gift ?
Treat your loved ones
in a few clicks !

New catalog of the All'océan collections
---
Published : 2020-09-26 10:45:16 | News , Our brand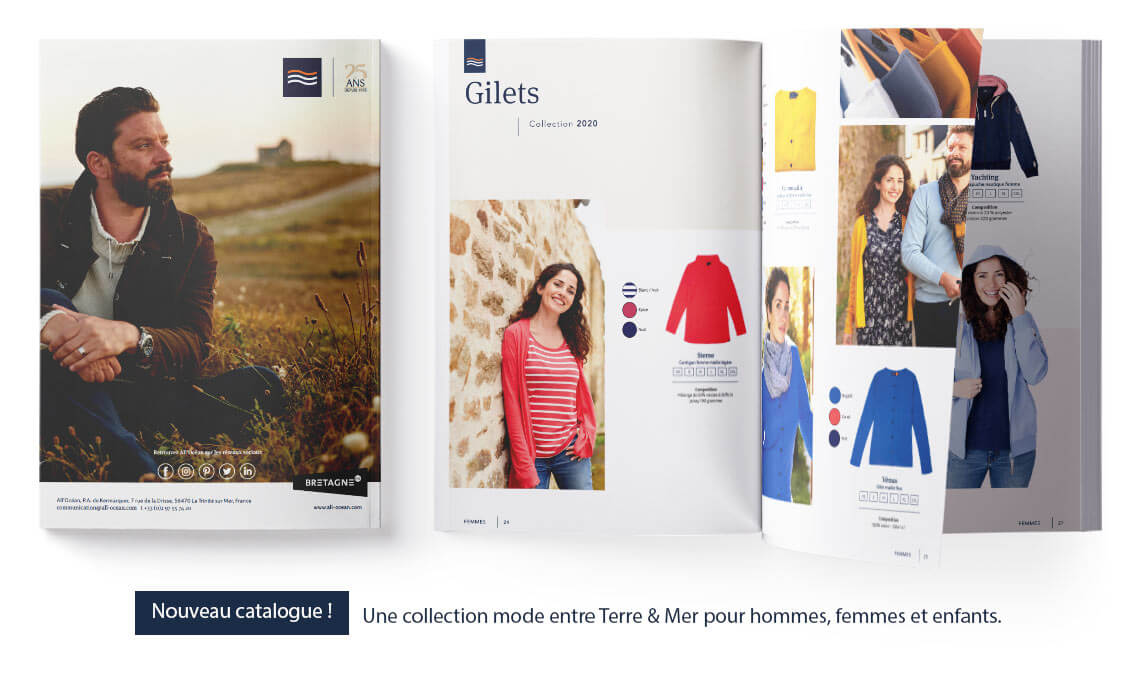 We are (very) proud to share our new catalog with you. You will find all of our new ready-to-wear models there: our iconic sailor tops, our sailor jumpers, cardigans, sweatshirts with comfortable cuts & materials ... Our men's and women's jackets for this new autumn / winter season. Colorful style ideas for kids. In short, all our know-how gathered in a nice catalog to please you! ;)
Our approach for beautiful materials
Year after year, we arbitrate to compose our collections in such a way as to make them affordable and of quality while maintaining a strong link with the environmental and solidarity values ​​which are dear to us. Like you, we are sensitive to environmental and health issues. This is why since our creation, we have endeavored to put the choice of materials at the heart of our approach. Selected for their know-how, we have been working with the same partners for several years. This long-term relationship ensures that our approach respects the conditions of fair trade for each person who participates in the manufacture of our clothes. For each collection we select our materials with the greatest care. We like to mix new materials to make our creations and guarantee you quality, comfortable clothes that you will keep for many years. The warmth of Merino wool, the comfort of linen or the durability of organic cotton ... Discover the new materials and models that are entering your All'Océan collection this year.
Beautiful photos are better than too long a speech, we leave it to you to discover it for yourself.