The look of the moment man
---
Published : 2020-06-05 14:11:22 | lookbook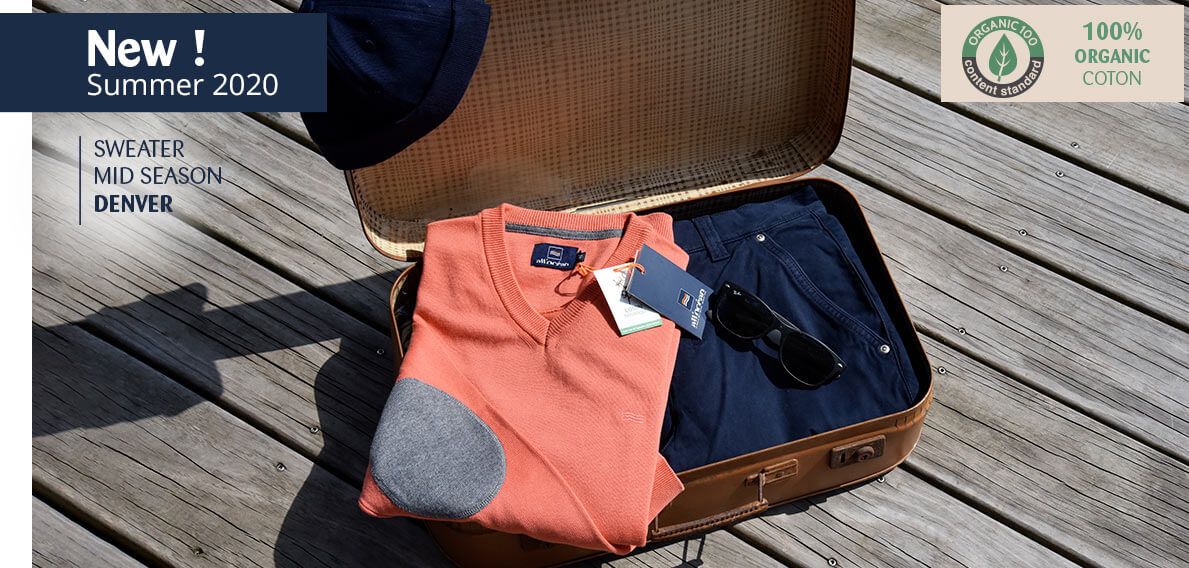 As mercury begins (slowly) its rise to more summer temperatures ☀️, we advise you on the men's look to adopt this summer with our latest creation, our Denver sweater with its V-neck and certified 100% organic cotton.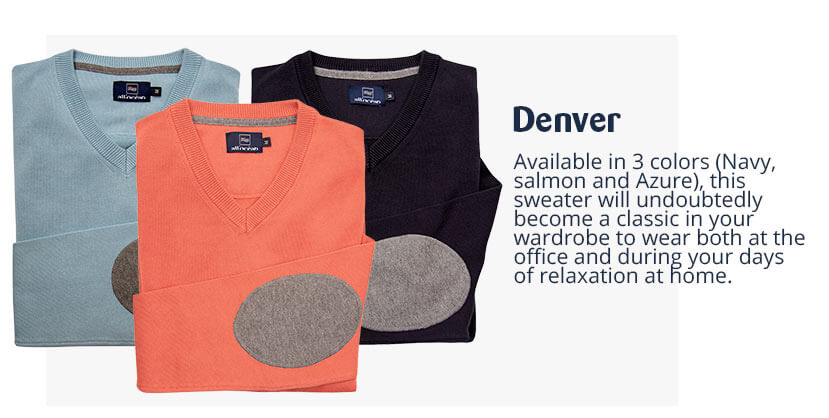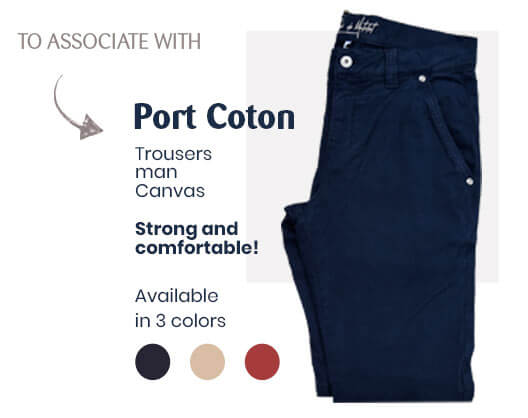 In order to take care of the planet, our Denver sweater has been made from organic cotton. The cotton flower used to make this garment was grown according to the principles of this agriculture. This garment does not contain pesticides, insecticides, or chemical fertilizers to preserve crops, soils and the environment. This product meets the OSC 100 standard.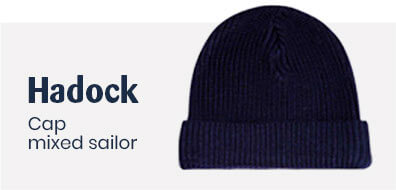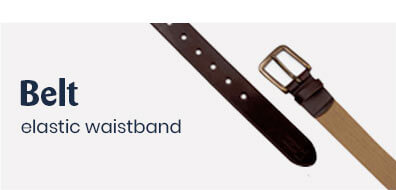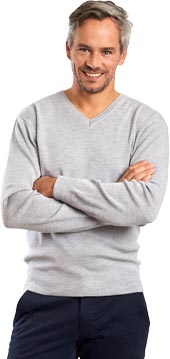 Comfortable, practical and warm, this sweater is knitted in an exceptional material: Merino wool, so fine that it looks like cashmere.
This sweater can be worn alone in mid-season or under aSPITZBERG jacket when the temperatures are cooler. This model also exists in a round neck under the reference DETROIT.
Related products